Criminal Defense HILTON HEAD, SC

DUI
Driving Under The Influence
Have you been charged with DUI? You will need expert counsel.
Common Defenses to Criminal Charges
While every case is different, there are certain common defenses available to those accused of various types of crimes.
Some of these possible defenses include:
Lack of evidence: One of the most common defenses is to challenge the prosecution's evidence against you. This could involve arguing that there is insufficient evidence to prove your guilt beyond a reasonable doubt or questioning the credibility or reliability of the evidence presented.
Alibi: An alibi defense involves proving that you were somewhere else at the time the alleged crime took place. This can be done by presenting witnesses, phone records, surveillance footage, or any other evidence that establishes your presence elsewhere.
Self-defense: If you are charged with a violent crime, such as assault, you may assert self-defense as a defense strategy. This defense argues that you used force to protect yourself or others from imminent harm.
Insanity: In cases where mental illness or incapacity is a factor, the insanity defense may be raised. This defense asserts that, due to a mental disorder, you lacked the capacity to understand the nature and consequences of your actions when the crime was committed.
Understanding South Carolina's Criminal Justice System
South Carolina law enforcement, prosecutors, and judges take all criminal charges very seriously. It's important that you hire an attorney who is equally serious about your defense.
When you are arrested or charged with a crime in Hilton Head, SC, you face various criminal penalties, ranging from jail time to a lengthy prison sentence, thousands of dollars in fines, probation, mandatory community service, and more. Without the help of an attorney, you may end up making mistakes that could ultimately end up costing you your freedom, jeopardizing your rights, and destroying your future.
It is always best to exercise your right to remain silent during and after an arrest. Even if you are completely innocent, you should refrain from speaking to law enforcement officials or investigators without first talking to a lawyer. A Hilton Head criminal defense attorney from Bauer & Metro, P.C. can help you protect your rights and avoid saying anything that may be used against you later in court.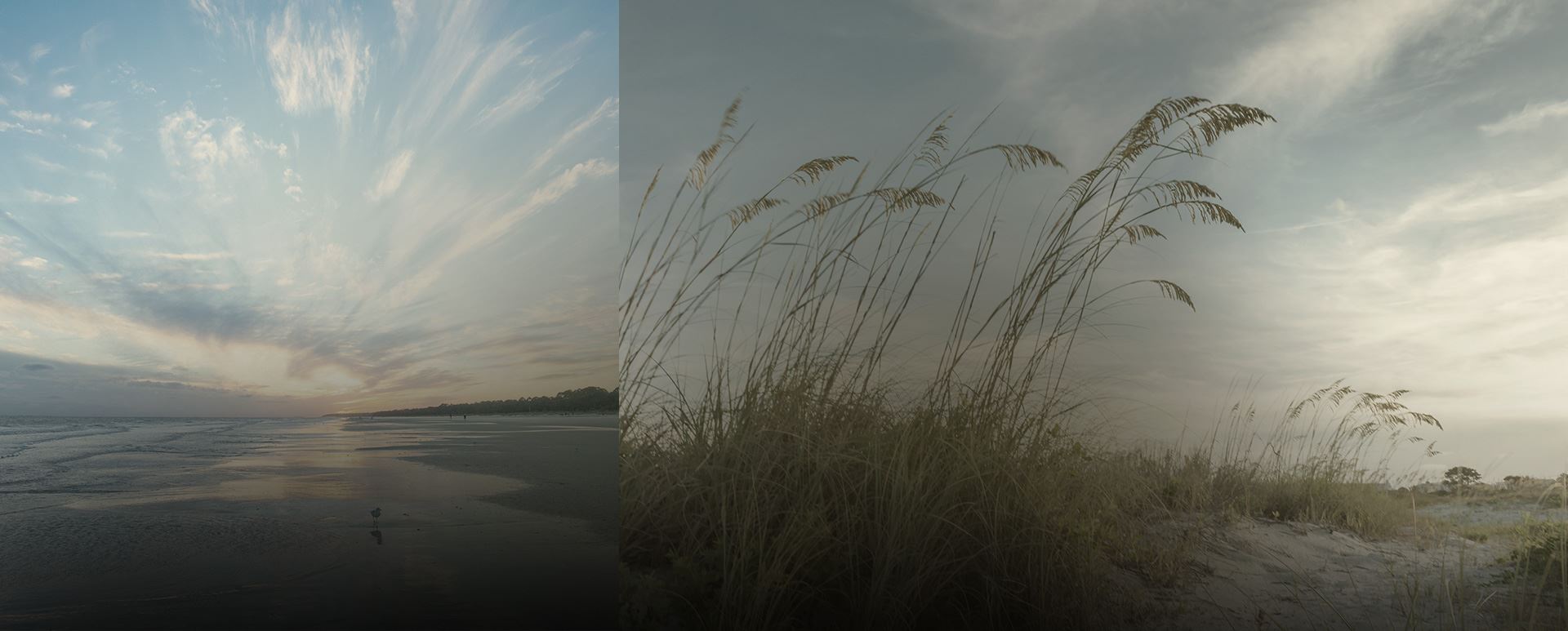 "We are so thankful for their dedication to our family and the military."

I would highly recommend Bauer & Metro. Rob Metro was very professional and compassionate. He and his staff worked diligently ...

Amanda W.

"Thank you very much Rob and your team for all of your hard work in the complex case."

Great communication throughout the legal proceedings and easily accessible when I had questions, comments or concerns. Thank ...

Andrew J.

"They got results for me that I never imagined possible"

Best law firm in the low country!!! Everyone was kind, supportive, & understanding throughout my case. They got results for ...

Carrie W.

"They are the top local legal team for what they practice."

They are the top local legal team for what they practice. Hard working, connected, smart and always prepared.

Martin L.

"Sam was amazing and showed that he truly cared about my case"

I had Sam Bauer as my Lawyer. He was amazing and showed that he truly cared about my case and got me better results then I ...

Kent C.

"Always easy to reach and willing to listen"

Rob and his team were a great help when we needed direction and representation. Always easy to reach and willing to listen, ...

Lisa S.

"Get ready for a smooth, stress-free road and lay back and let them take care of you."

Bauer and Metro was my choice to help me with my case. They were very professional and on top of everything. I had Mr. Bauer ...

Maddie T.

"They work very efficiently to settle your case."

Definitely the best law firm around! They work very efficiently to settle your case. Wonderful personal experience!

Brandon S.
What to Do If You Are Arrested in South Carolina
If you are arrested, it's important to know what steps to take to protect your rights and navigate through the legal process.
We strongly recommend that you do the following:
Stay calm: It's natural to feel overwhelmed, but it's crucial to remain calm and composed during the arrest and subsequent proceedings.
Exercise your right to remain silent: As soon as you are arrested, remember that you have the right to remain silent. Avoid making any statements or admissions without consulting with an attorney.
Request an attorney: Politely and clearly state that you would like to speak to an attorney before answering any questions. This is your right, and it's important not to waive it.
Do not resist arrest: Resisting arrest can lead to additional charges and potentially escalate the situation. Cooperate with law enforcement officers, even if you believe the arrest is unjust.
Take note of details: Pay attention to the circumstances surrounding your arrest. This includes the names and badge numbers of the arresting officers, the time and location of the arrest, and any relevant details or conversations.
Contact a trusted criminal defense attorney: Reach out to an experienced criminal defense attorney as soon as possible. At Bauer & Metro, P.C., we can guide you through the legal process, protect your rights, and provide professional advice tailored to your specific case.
Be mindful of your words and actions: While in custody, be cautious about discussing your case with other inmates or anyone else who may be listening. Remember that conversations could be monitored or used against you.
Understand your charges: Once you have legal representation, your attorney can explain the charges against you and the potential consequences. It's important that you understand the nature of your charges and the elements the prosecution needs to prove.
Gather evidence: Work closely with your attorney to collect any evidence or documentation that supports your defense. This may include witness statements, surveillance footage, or other relevant documents.
Follow court procedures and attend hearings: It is crucial to comply with all court orders and attend scheduled hearings; failure to do so may result in additional charges or the issuance of a warrant for your arrest.
Avoid discussing your case on social media: Refrain from posting about your arrest or ongoing case on social media platforms. Anything you say online can be used against you, so it's best to maintain privacy and discretion.
Remember, this list is not exhaustive, and it's important to consult with an attorney promptly for personalized guidance based on your specific circumstances.
Take Your Case Seriously
what sets us apart
Legal Expertise

Bauer & Metro are recognized in the legal community for their knowledge in their specialized fields.

Educators

As frequent lecturers for legal education, Bauer & Metro are dedicated to educating both lawyers and judges. 

Local

Local favorite & locally focused, Bauer & Metro are proud to serve the community in which they live.
How Our Criminal Defense Lawyers Can Help
Our firm provides comprehensive support and representation to individuals who have been arrested for or charged with a crime. We understand the gravity of the situation and the potential impact it can have on your life.
At Bauer & Metro, P.C., we have extensive experience in handling nearly all types of criminal charges. Whether you are facing charges related to DUI, drug offenses, assault, theft, domestic violence, white-collar crimes, or any other criminal offense, our team of skilled attorneys is well-equipped to handle your case. We take pride in our deep roots within the local community. We have established strong relationships with legal professionals, judges, and law enforcement officials in the area. This local presence and familiarity with the local legal landscape can provide a significant advantage in building your defense strategy.
When you choose Bauer & Metro, P.C., you can expect to receive personalized attention, empathetic counsel, and an in-depth investigation into the facts of your case. We are prepared to develop a strong defense strategy on your behalf. We seek the best possible outcome and can represent you in the courtroom if necessary.
Contact us today to schedule a free and confidential consultation: (843) 920-2844.