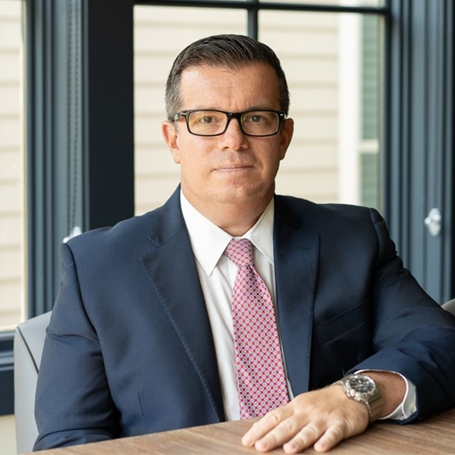 Rob Metro Attorney, Partner
Bio
Robert S. Metro, Esq., is a trial lawyer with extensive experience in the areas of personal injury litigation, medical malpractice, general litigation and military housing litigation. Mr. Metro attended the University of Richmond then The University of Akron School of Law before moving to Hilton Head Island in 2000.  
For nearly twenty years, Mr. Metro has litigated a wide variety of cases in civil and federal courts and provided ethical, diligent representation to numerous clients, both particular to the regions of Hilton Head Island, Bluffton and all of the South Carolina's Low Country, and more broadly. Mr. Metro is a member of the South Carolina Bar Association, Beaufort County Bar Association, and the South Carolina Association For Justice. 
Mr. Metro has prior experience litigating privatized military housing matters.  See Whatley et al. v. Atlantic Marine Corps Communities LLC et al., No. 2017-CP-07-01799 (Beaufort County Court of Common Pleas, complaint filed Aug. 31, 2017), removed on October 6, 2017, see Whatley et al. v. Atlantic Marine Corps Communities LLC et al., No. 9:17-cv-02716-BHH (D.S.C.), This putative class action complaint was filed on behalf of 11 servicemember tenants and family members with regard to living conditions at Marine Corps Air Station Beaufort.  The defendants included Atlantic Marine Corps Communities, LLC, a privatized housing provider affiliated with the Lend Lease organization.  After further discussions, the plaintiffs withdrew a proposed first amended complaint,  the plaintiffs moved with defense consent to remand, which the court granted.    The matter was subsequently resolved.  In the course of that litigation, Mr. Metro learned a significant amount of information regarding the business model, structure, and applicable code standards and law pertaining to privatized military housing ventures. 
Mr. Metro also brings his nearly 25 years of extensive litigation experience to fighting catastrophic personal injury cases. Recently, Mr. Metro had a case against FedEx where their truck driver drove through a stop sign and hit our client. The client sustained serious, life-changing injuries, but with Mr. Metro's help was able to win a sizeable settlement. 
As well, his experience also expands to nursing home negligence claims, where he recently filed several lawsuits against nursing homes alleging sever pressure sores which, in some instances, led to death. 
Education
J.D. University of Akron

- Graduate School

B.A. University of Richmond

- Undergraduate School