Beaufort County Toxic Mold Injury Attorneys
Were You Exposed to Toxic Mold in Your Home or Workplace?
Exposure to even small amounts of toxic mold can put you at risk of serious health issues, including dangerous respiratory illnesses and severe skin rashes. The South Carolina Residential Landlord and Tenant Act requires landlords to keep their rental properties safe and habitable. For this reason, landlords, property managers, and other land-owning parties must always ensure that there is no toxic mold in the buildings they put up for sale or rent, and act quickly if mold growth is found. If you have become sick or injured due to toxic mold, you likely have a personal injury claim and should call Bauer & Metro for a free consultation.
At Bauer & Metro,, we have built our careers on handling complex personal injury claims, including our long history of representing veterans who were exposed to toxic mold in military housing. Through our years of work in this unique practice area, we gained extensive knowledge and experience related to mold injuries. Mold cases are extremely complex and difficult to litigate in Court which is why you need a lawyer with experience. Mold cases involve complicated scientific testing in order to establish a causal relationship between the mold and your illness. Simply proving that mold is in your house is not enough. Your lawyer must use experience and knowledge to build a strong case, otherwise your case will not succeed in Court.
Why should you choose our Beaufort County toxic mold claim lawyers?
We have decades of experience in Beaufort County and all of South Carolina.
We have mold experts who can come to your house and conduct the required testing;
We can refer you to mold and allergy doctors for consultation;
We have qualified experts who can testify in Court to support your mold injury claim;
We are hard fighting, experienced professionals, not just advertisers posing as trial attorneys like some others;
We are available to see you on short notice and take quick action.
If you or a family member fell ill after being exposed to mold in a property you rent, a home you recently purchased, or a workplace in South Carolina, we want to hear from you as soon as possibleeIt's possible you have a personal injury claim based on exposure to toxic mold. It's urgent that you conduct adequate testing before the evidence disappears.
Learn more about your legal options now. Call (843) 920-2844 and arrange a FREE, confidential case consultation.
How Does Mold Growth Occur?
Mold prefers to grow in environments with two distinct characteristics: dampness and darkness. In buildings like homes or offices, mold tends to grow where pipes leak into the walls, floors, or ceilings. Even a slow pipe leak can be more than enough to prompt mold growth. Most scientists agree that mold is everywhere. However, there is good mold and bad. Excessive damp houses tend to develop harmful mold which can pose a threat to your family. The only way to determine whether mold is harmful is to conduct moisture and mold testing.
What is Black Mold?
Not all mold is dangerous, but it is safe to assume that any mold in your home or workplace could be. Black mold (stachybotrys chartarum) can cause severe and possibly life-threatening symptoms. The moment it is noticed, action must be taken to eliminate it and clean the property. Most cases of toxic mold exposure involve black mold due to its ability to grow in many environments.
Symptoms of toxic mold exposure include:
Sneezing and coughing
Worsening or severe skin rashes
Nasal congestion
Red eyes
Asthma symptoms like shortness of breath
Dry hacking
Chest tightness
What to Do If You Suspect Toxic Mold Exposure
If you have been exposed to toxic mold in your property, you should:
Notify: In writing, notify the landlord or property manager of the suspected mold issue, so there is an official record of the notification.
Document: Photograph the mold and document its location and when you first noticed it. In a low-humidity region, you can open all windows of the property to reduce the risk of mold exposure while documenting it. You should also invest in protective equipment like face masks rated to block mold inhalation. Prioritize your health.
Call: Dial

(843) 920-2844

to talk with our Beaufort County toxic mold exposure lawyers about what to do next. Based on the details of your case, we may want to notify the South Carolina Department of Health and Environmental Control, direct you to a medical professional who specializes in mold exposure cases, etc.
Compensation in a Toxic Mold Exposure Claim
If you were injured by toxic mold, you may have a personal injury claim against your landlord. It's possible that you landlord, or his insurance carrier, owes you compensation for medical bills, pain & suffering, loss of enjoyment of life, and other damages. The only way to know for sure is to consult an experienced lawyer like Bauer & Metro who litigates mold claims on a regular basis.
Compensation secured through a successful claim or lawsuit could help pay for:
Medical expenses: Any past and future medical procedures or pharmaceuticals needed to treat the symptoms of toxic mold exposure should be fully covered by the liable party.
Lost wages: If you were unable to work while recovering or if toxic mold exposure caused you to suffer a permanent disability, the compensation owed to you can cover past and future income losses.
Property damage: We can fight for compensation that pays for any property damage and repair costs that you had to pay out of your own pocket while remediating the mold growth.
Miscellaneous costs: It might be possible to get compensation that pays for miscellaneous costs associated with mold contamination, such as moving costs or the price of renting a hotel while your home was remediated.
Non-economic damages: Intangible yet very real harm caused by toxic mold growth, such as pain, suffering, or the trauma of losing a loved one or pet to black mold, can be pursued as well.
We're Ready to Fight for You – Call Today
Take your case seriously. You deserve justice and compensation after being exposed to toxic mold that should have been remediated by the property owner or seller. Bauer & Metro in Beaufort County is ready to help.
Contact our toxic mold claim attorneys online or dial (843) 920-2844 now.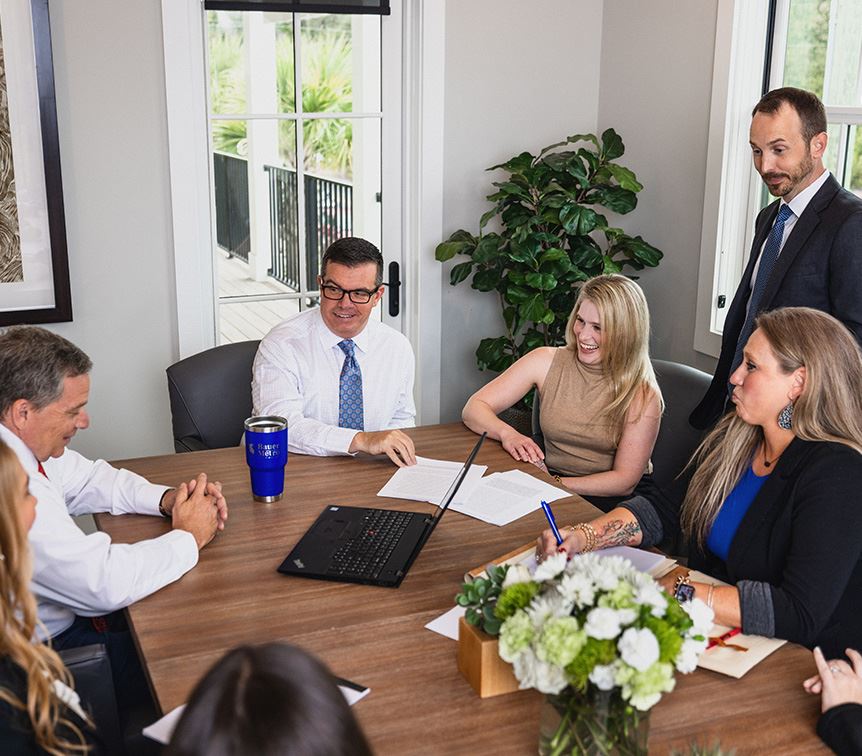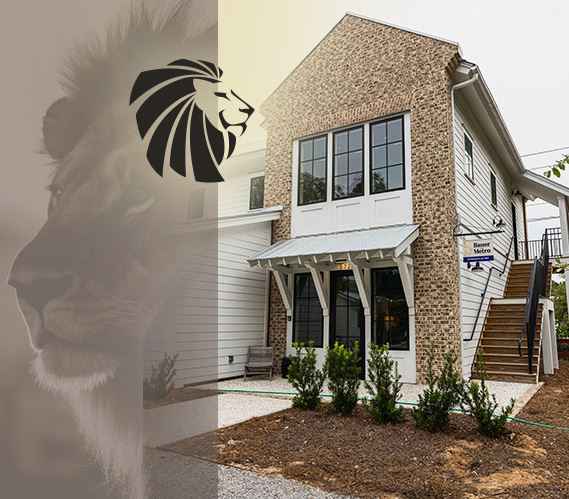 WE'RE NOT AFRAID OF INSURANCE COMPANIES Accepting the Most Challenging Cases

Let us fight for you.
"I trust them completely and wouldn't think of going anywhere else when in need of the types of legal services this firm provides."

Bianca G.

"If you find yourself in need of a hand, I would recommend Metro & Bauer to anyone."

Jonathan F.

"Sam was amazing and showed that he truly cared about my case"

Kent C.
Legal Expertise

Bauer & Metro are recognized in the legal community for their knowledge in their specialized fields.

Educators

As frequent lecturers for legal education, Bauer & Metro are dedicated to educating both lawyers and judges. 

Local

Local favorite & locally focused, Bauer & Metro are proud to serve the community in which they live.