Bluffton Trial Lawyers
Trust Local Experience. It Matters.
Facing any legal matter—whether it's seeking fair compensation after a serious injury or a criminal charge—is extremely stressful. Most people don't really know how the legal process works or even what to do to protect their rights.
That's where we come in.
At Bauer & Metro, P.C., we not only understand the state laws related to your case, but we are also intimately familiar with various local regulations, court systems, and judges. With decades spent serving the community, we are proud to have earned the respect of our peers, our opponents, and those we serve. When it comes to navigating the legal system, experience matters; local experience matters even more—and we have both.
Continue reading to learn how our Bluffton trial attorneys can help you with your legal matter, or contact us directly at (843) 920-2844 to schedule a 100% free consultation. "If you find yourself in need of a hand, I would recommend Metro & Bauer to anyone."

Jonathan F.
We focus our practice on both criminal and civil law. In every instance, we are fiercely committed to protecting the rights of our clients, whether they are seeking justice for damages caused by the negligence of another or working to preserve their freedom, reputation, and future. No matter how challenging a case may be, our team is prepared to develop an innovative, personalized legal strategy aimed at securing the best possible results.
Click the links below to learn more about each of our practice areas and how we can help you with your legal needs:
Personal Injury: Our personal injury practice encompasses all types of claims, including motor vehicle accidents, bicycle and pedestrian accidents, dog bites, slips and falls, premises liability, and more. We have significant experience representing the catastrophically injured, as well as the families of those wrongfully killed due to the negligent and reckless acts of others.
Criminal Defense: We are prepared to represent you against all types of criminal charges, from driving under the influence (DUI) to assault, drug possession, and more. Our criminal defense team offers aggressive legal representation and works tirelessly to protect your rights in the face of serious accusations.
Medical Malpractice: When a trusted medical provider fails to uphold the standard of accepted care, leading to bodily injury or death, they can—and should—be held accountable. Our medical malpractice attorneys fight for the rights of patients and their families, seeking the justice they rightly deserve.
Nursing Home Abuse: Nursing home abuse and neglect are shockingly common throughout South Carolina. At Bauer & Metro, P.C., we are dedicated to standing up for our community's most vulnerable members. We handle all types of nursing home abuse cases, fighting for justice and fair compensation on behalf of victims and their families.
Military Housing Negligence: Military servicemembers and their families have the right to be provided with habitable homes. When military housing companies fail to provide such conditions, they can be held legally responsible for resulting injuries, illnesses, and deaths. Our team is here to help you file your claim and seek the justice you are owed.
Defamation: We handle cases involving all types of defamation, including libel and slander. Our attorneys are dedicated to helping plaintiffs seek the fair compensation they are owed for defamation-related damages, as well as helping restore their reputations so that they can move forward with their lives.
We are ready to take your call, listen to your story, and provide answers to your questions. We encourage you to reach out to us today to schedule a complimentary case evaluation with one of our Bluffton trial attorneys. Legal Expertise

Bauer & Metro are recognized in the legal community for their knowledge in their specialized fields.

Educators

As frequent lecturers for legal education, Bauer & Metro are dedicated to educating both lawyers and judges. 

Local

Local favorite & locally focused, Bauer & Metro are proud to serve the community in which they live.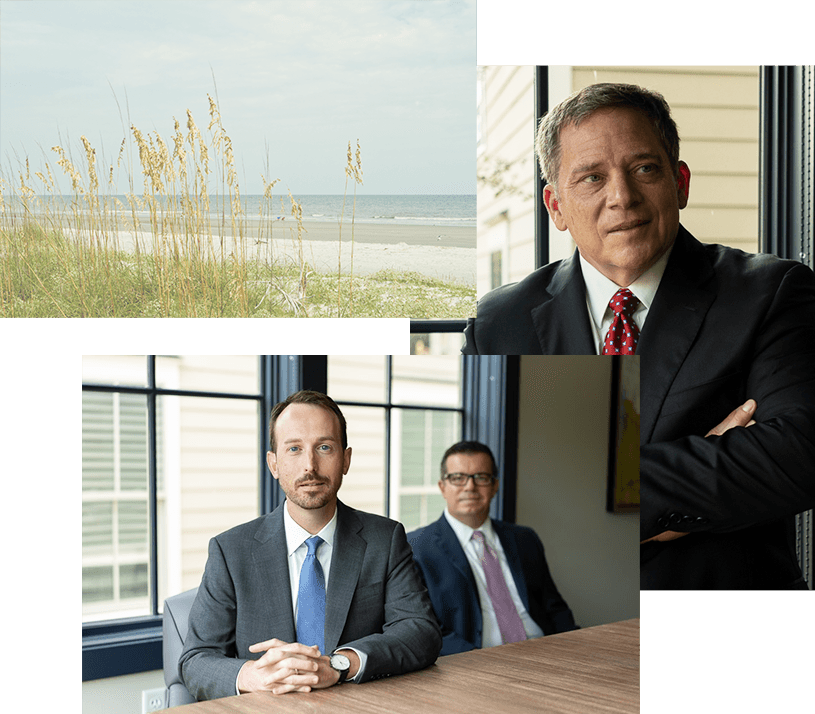 Why Choose Bauer & Metro, P.C.?
Finding the right attorney for your case matters, but it can be daunting. At Bauer & Metro, P.C., we recommend that you meet with your potential attorney to learn more about their experience, including whether they have experience handling cases like yours. You want someone who not only understands the law but also knows how to craft a powerful case that's personalized to your situation.
At Bauer & Metro, P.C., we are extensively experienced in our various areas of practice, including personal injury law, criminal defense, and civil litigation. We have been serving the Lowcountry for decades, achieving numerous noteworthy settlements and verdicts in that time.
When you choose our team, you can expect to receive:
Personal attention and direct communication from your attorney
Dedicated, one-on-one guidance throughout the entire legal process
Consistent and reliable availability; we are here to help you 24/7
Aggressive advocacy in negotiations, arbitration, and at trial
Compassionate counsel tailored to your unique situation
We have built our firm on a foundation of integrity, diligence, and trust. We recognize the privilege we have in serving our local community, and we take our responsibility to our clients very seriously. No matter the legal issue you are facing, we are here to help you every step of the way.
Give us a call today at (843) 920-2844 or contact us online to request a free initial consultation with one of our trial lawyers in Bluffton. Accepting The Most Challenging Cases
$10,000,000 Toxic Contamination

$5,000,000 Abuse in School

$3,000,000 Birth Injury

$2,000,000 Truck Accident

$1,000,000 Personal Injury